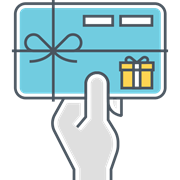 Do you know an awesome DSP?
Nominate them to win a $100 gift card!
Each quarter we will be highlighting a Direct Support Professional (DSP) who provides stellar support to the individuals that we serve. The DSP can be either an Independent Provider or an Agency Staff member.
At this time only individuals, family members/guardians and county board staff can nominate a DSP or Independent Provider for recognition.
Please complete this form and send to kkirchner@geaugadd.org with the Subject: DSP Nomination; or mail to 8200 Cedar Rd. Chesterland, OH 44026, ATTN: Ken Kirchner by Wednesday November 30, 2022. The chosen DSP will receive a Certificate of Appreciation, $100 gift card, and be featured on Geauga DD's Facebook page.